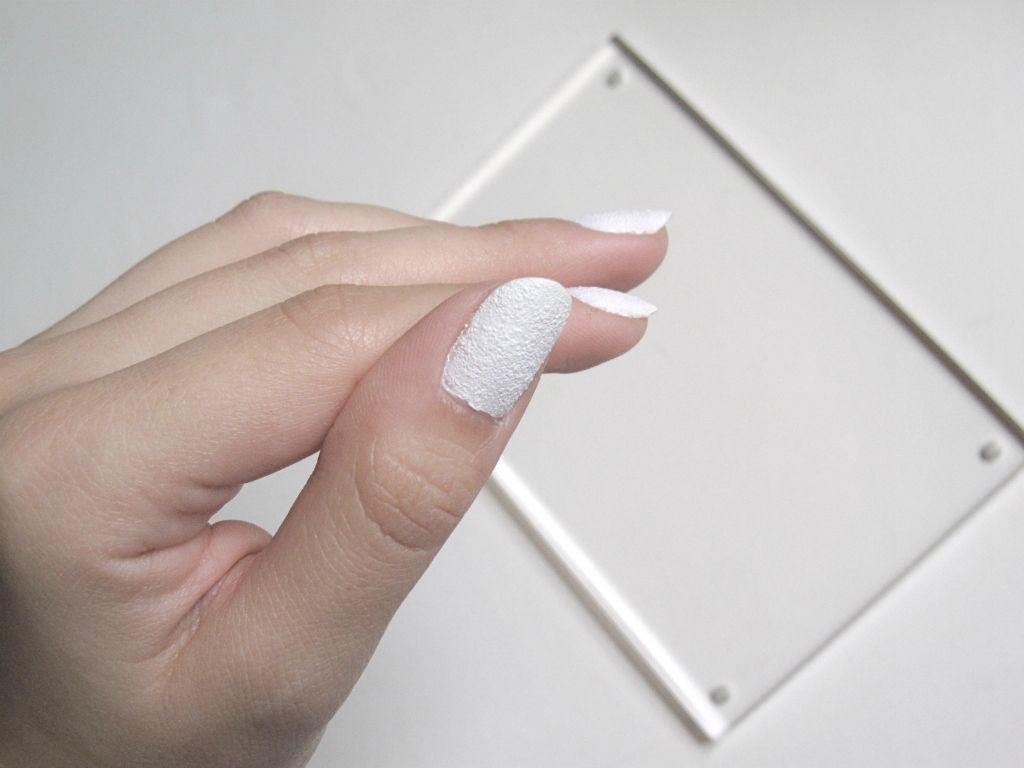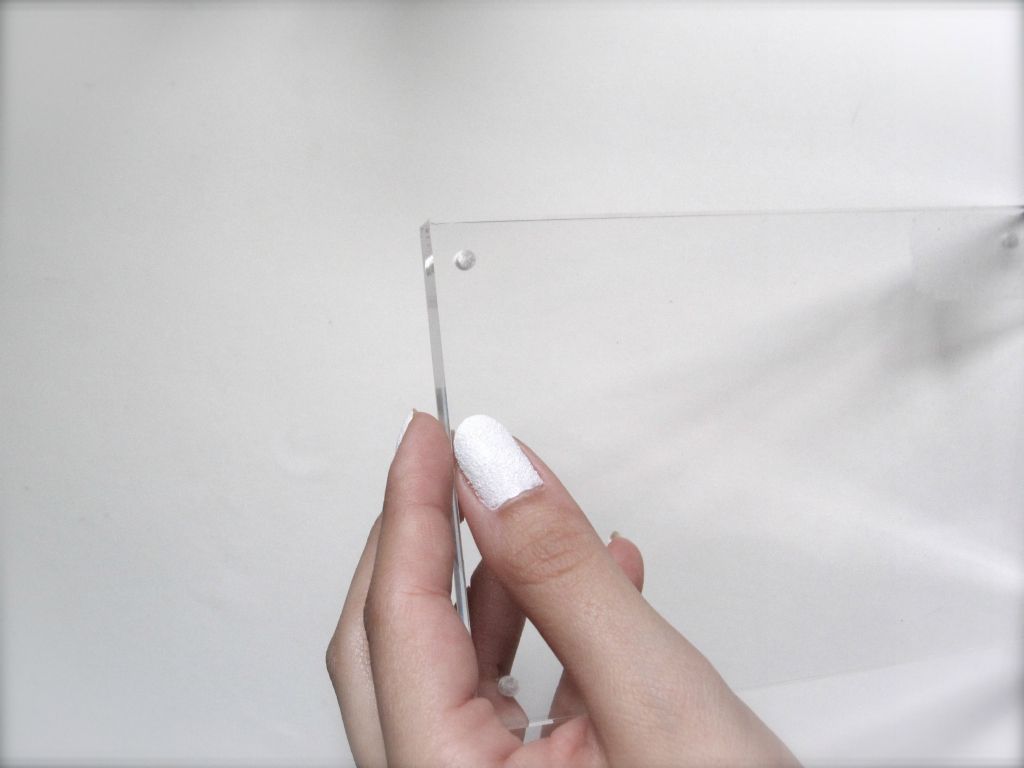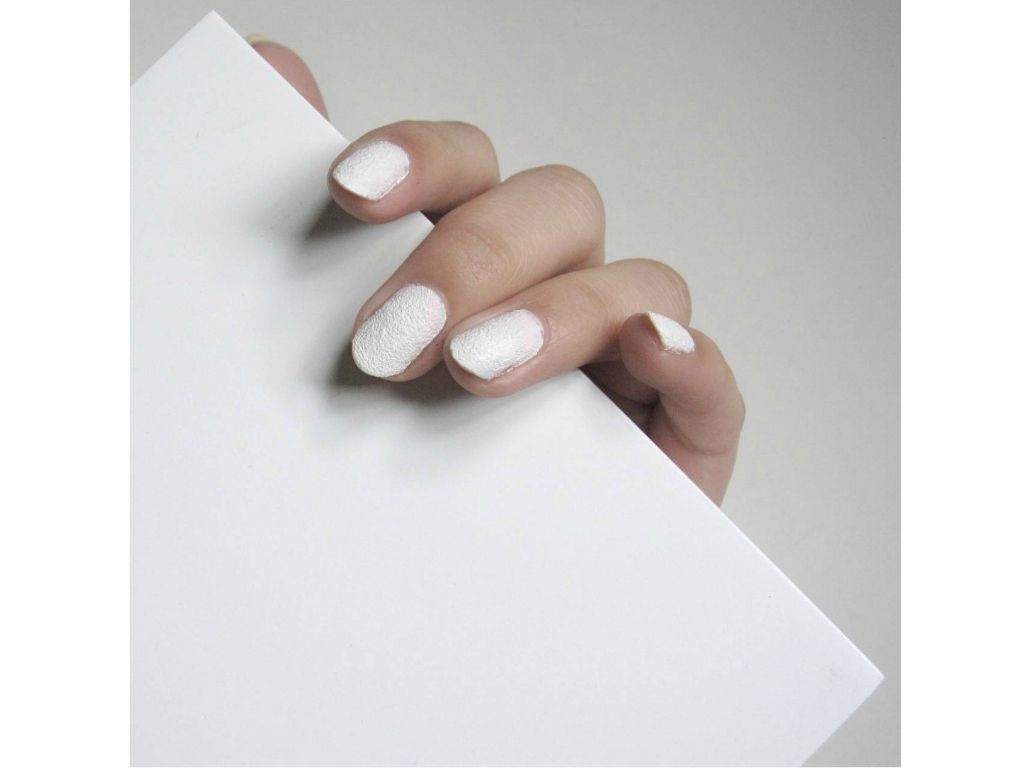 textured like a white plastered wall
Experimenting with an old favorite: white polish.
Featuring this wonderful little frame created from a solid white block, a removable clear glass cover, and magnets discreetly inserted in the glass and block to hold it all in place.
Functional, simple, and clever designs make me happy.